MENU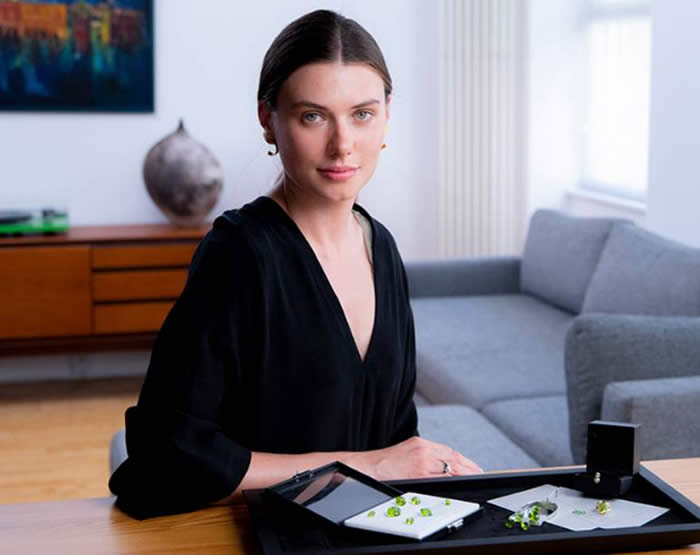 Fuli Gemstones collaborated with London-based jewellery designer Liv Luttrell to create a ring which brings together bold British design and exceptional craftsmanship to showcase the beauty and brilliance of peridot.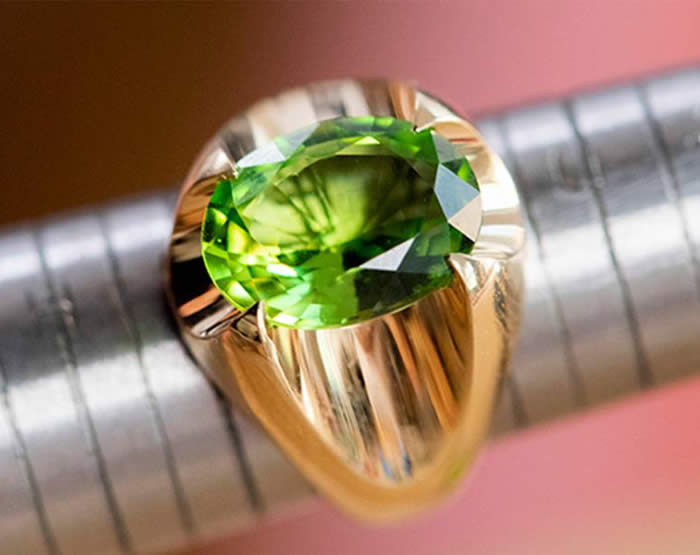 Liv selected a spectacular 3.94ct oval peridot as the focal point of the ring. With neat design and elegant lines, the ring can be worn everyday.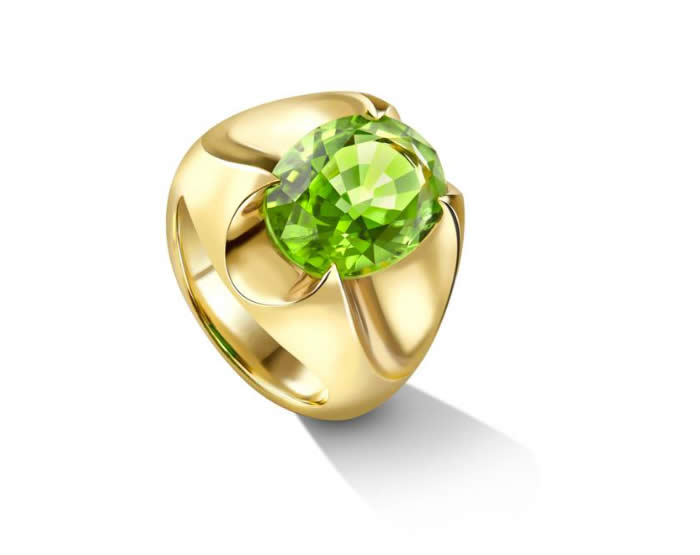 The ring has adopted Liv's classic "Speartip" design and has demonstrated a unique sense of style through the combination of winding curves and futuristic shapes, and the color of peridot.