MENU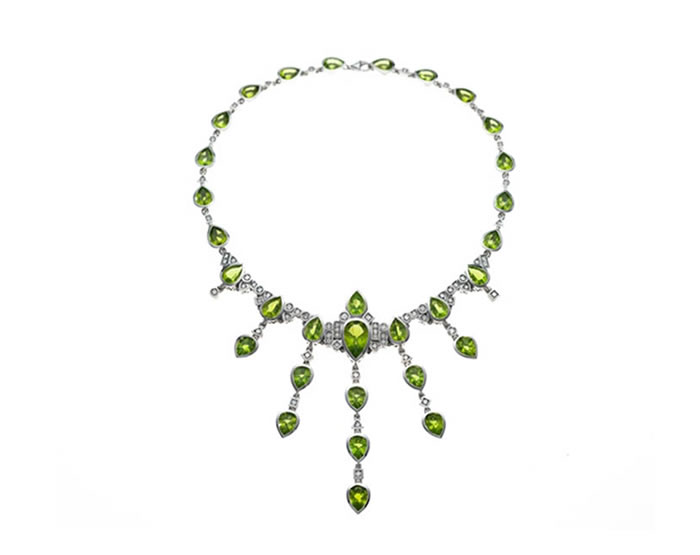 Peridot Alchimie set by Mathieu Tournaire.
Subtly using the art of the "organized disorder" and the iconic symbols of the Alchimie collection, this exceptional set is a total interpretation of the Tournaire style.
Mathieu Tournaire's unique style is defined by a great freedom of expression in order to design the harmony of forms and colors, and to create a perfectly balanced jewel.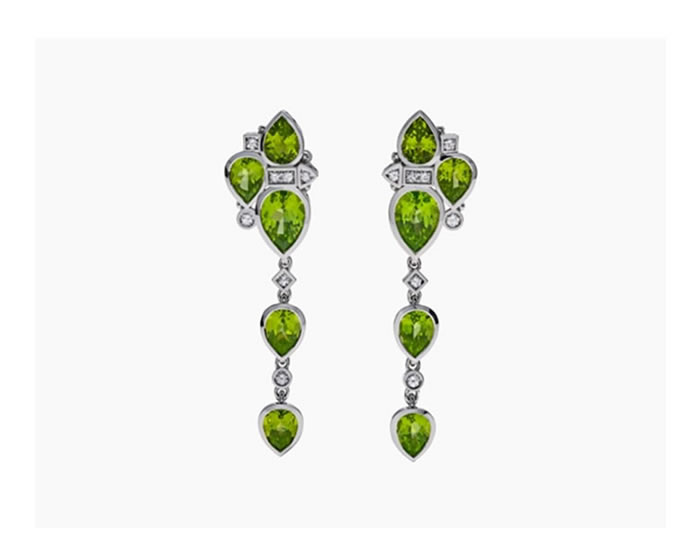 This exceptional adornment is composed of our remarkable pear-shaped peridots, highlighted by the three iconic forms of the Alchimie collection, the square, triangle and round, universal and intercultural symbols of the human life and evolution journey.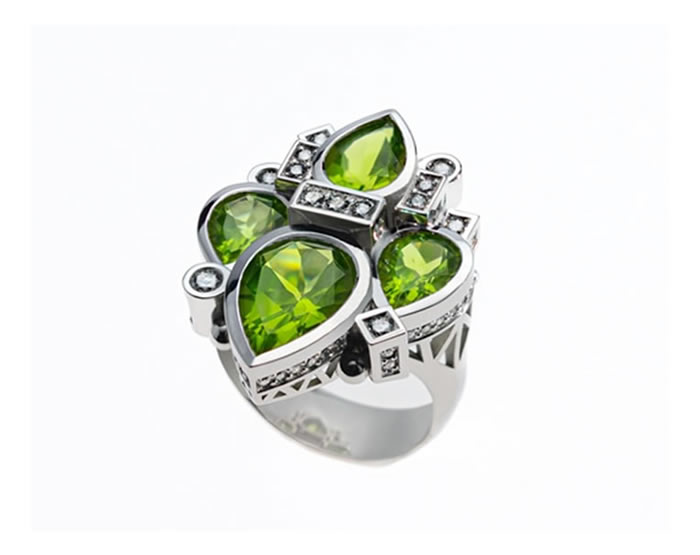 Necklace in white gold 18k set with 65 diamonds (3.465cts) and 32 peridots (46.35cts)
Ring in white gold 18k set with 77 diamonds (1.13cts) and 4 peridots (10.19cts)
Pair of earrings in white gold 18k set with 30 diamonds (0.99cts) and 10 peridots (23.39cts)