MENU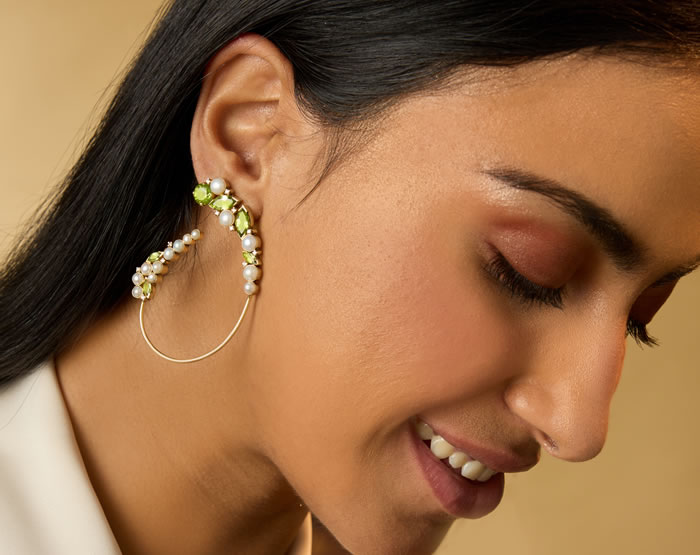 AKANSHA SETHI 'MEHRAAB' COLLECTION
Opulent arches in Indian architecture inspire Akansha's 'Mehraab' collection, a series of playful statement ear cuff earrings. A testament to timeless opulence, the Mehraab collection comprises ear cuffs that command attention.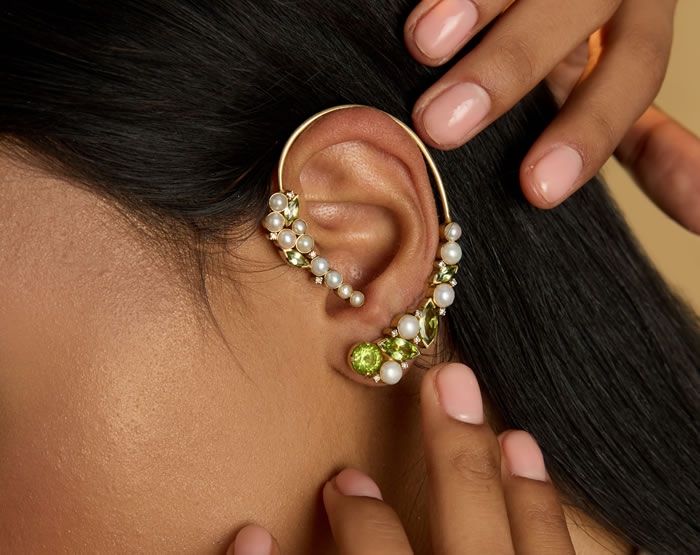 The one-size-fits-all pieces are crafted with a combination of precious and fine gemstones, and offer a modern, new-age way to adorn the ears without damaging your cartilage. A beautifully bold style that works wonderfully well across occasions.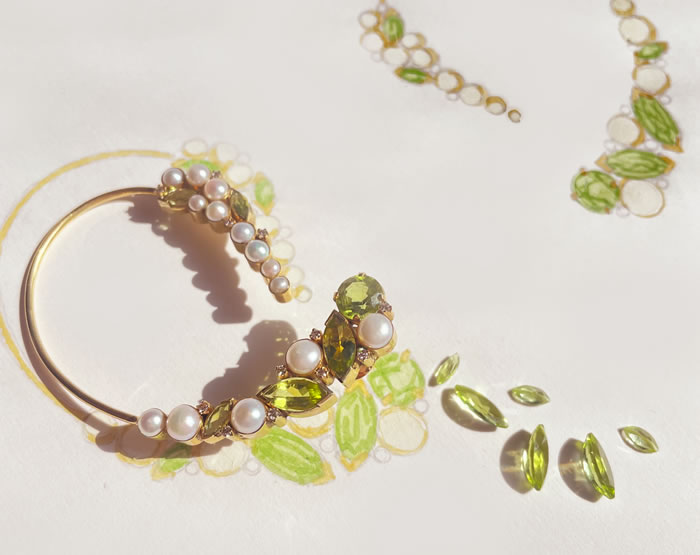 Designed in collaboration with Fuli Gemstones, these magnificent ear cuffs are hand crafted in 14K gold featuring a Sion of exquisite Peridots and Pearls. Delicate and lightweight the earrings can easily be adjusted to fit all sizes comfortably. They have been designed to fit comfortably around the ear with the flexible wire joining the top and bottom of the earring.