MENU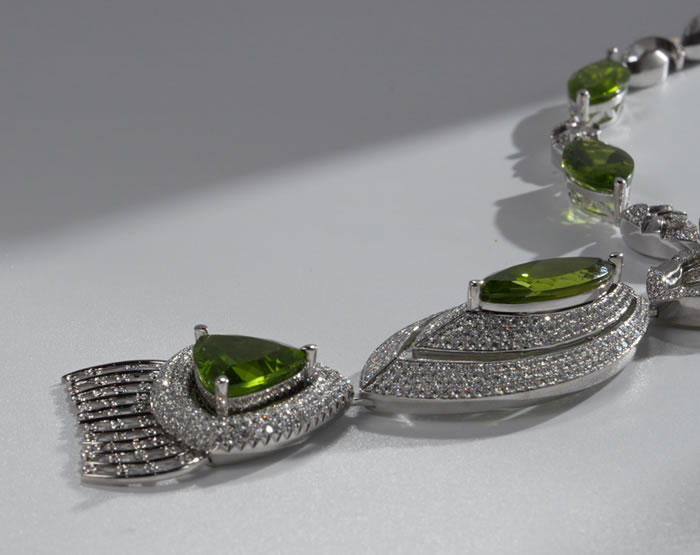 WENYUAN
Design: Growing
Material: 18K gold, peridot, and diamond
The beauty of peridot blossoms with the arrival of Spring.

This high jewelry peridot necklace is a masterpiece of Ms. Hu Wenyuan, it resembles a bouquet of gorgeous flowers in the lush Spring. Wearing it, people can feel the renewal of new life and hope they're in Spring time.
The unique hue of peridot, reminds us of budding Spring bamboo shoots, symbolizing the new start and growth. Ms. Hu skillfully associates it with the image of Spring bamboo shoots, combining the power of life with the charm of gemstones. The kissing fish and splash design of the pendant shows more emotional sensitivity. The fish, symbolizing abundance and happiness, and the splash, showing the vitality of life, bring high jewellery designs to life on paper, depicting a wonderful scenery--they chase, intertwine and live with each other.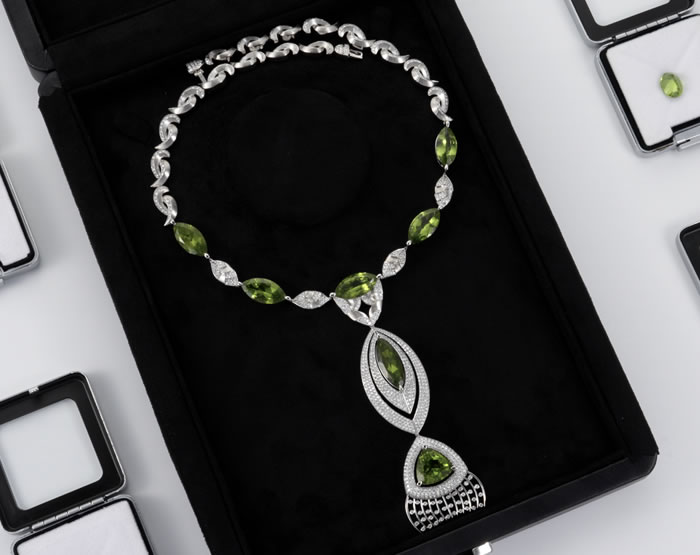 This is not only a design representing abundance and happiness, but also conveys the symbiosis of fish and water, inspiring us to coexist harmoniously with our living environment and expressing mankind's pursuit of natural harmony.